2019 shenzhen exhibition, jingang visual breakthrough conventional, hard cast led transparent screen good quality
2019-03-30 17:00:44
With the development of LED display industry, a single product form has been unable to meet the needs of market customers.Display enterprises in doing a good job in the conventional basic products, but also in constant innovation, explore new development path.In recent years, transparent screen attention is more and more high, the February shenzhen exhibition, the reporter found that shenzhen jingang visual technology (shenzhen) co., ltd. booth on the transparent screen to attract a large number of visitors stop to watch.
  According to general manager zhang, KTS series products can be used for internal and external arc, with high brightness and pre-maintenance. Anti-collision treatment is done in PCB design to reduce maintenance cost.
  And the transparent screen that rolls out newly besides brightness is higher, still can do half outdoor use, cost performance is higher.Jingang visual transparent screen has light, thin, transparent, bright, variable five characteristics, than the traditional screen energy saving more than 80%, suitable for a variety of scenarios, and good heat dissipation, conducive to long time continuous work, strong stability.Among the products on display this time, transparent screen attracts high attention, and most customers come for it, because transparent screen is not only highly practical, but also more profitable in engineering projects.
  As for the shenzhen exhibition, zhang said it exceeded his expectation. "it was raining today, but we thought there might be fewer people today, but the actual flow of people is still a lot."At present, the exhibition of display industry tends to be integrated, which is not only a pure LED display exhibition, but also an exhibition combining light, sound, security and other exhibitions.Because of the pure led exhibition, sometimes there are some limitations."Zhang said.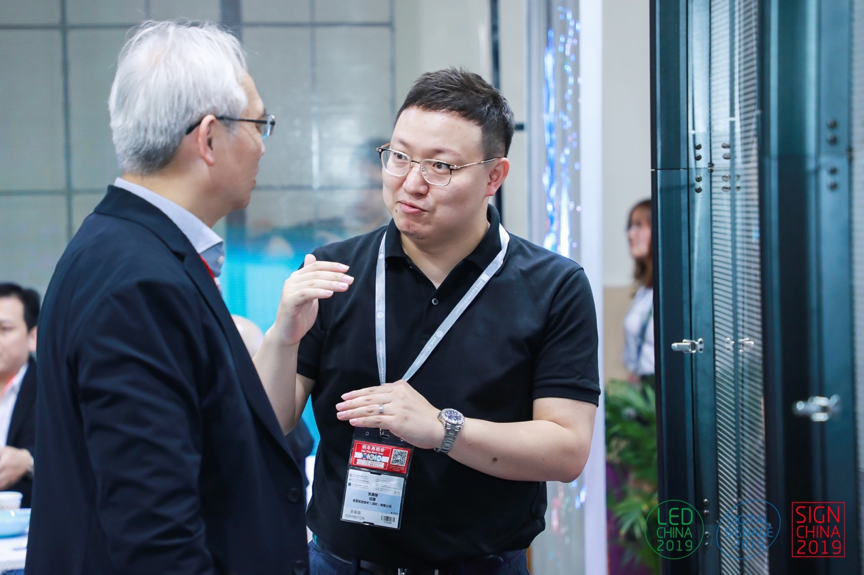 According to the current situation of shenzhen exhibition, general manager zhang introduced some industry product trends to us. He said that at present, small space is still the mainstream, followed by COB business display, and then transparent screen.The second is customized and private model products.In short, conventional products will be less and less profitable, while emerging things will gradually seize the market. For example, conventional outdoor screens may be replaced by transparent screens, because transparent screens are beautiful, while outdoor screens show black screen in the absence of light, which affects the appearance.So in the future transparent screen development potential will be larger.At present, the conventional products in the market are mostly the same, so the stability and cost performance become one of the product competition points.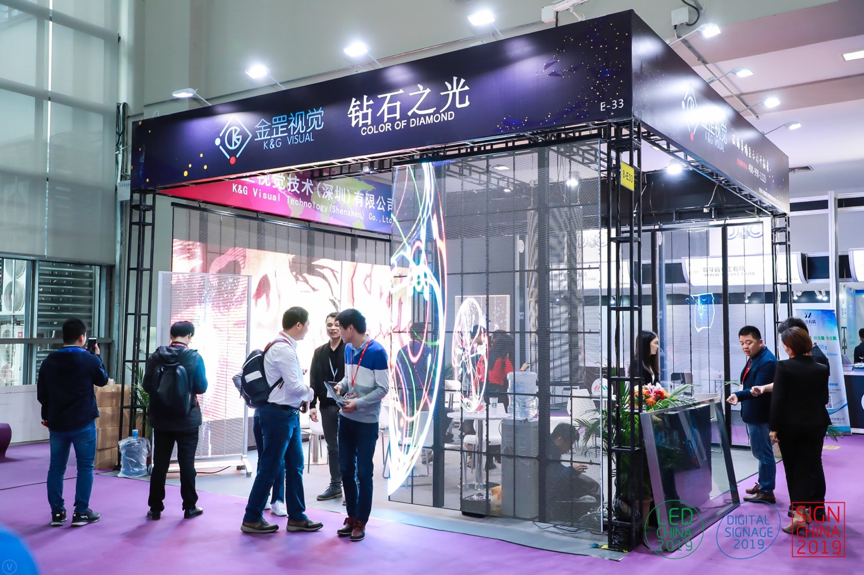 In view of the development of the market situation, zhang said he would expand the production of some conventional products.Good this year on the new transparent screen product promotion and new product development and production.Speaking about the future development trend of the industry, zhang said, "there is a lot of room for the development of the display screen.If the industry wants to develop, the main thing is to keep innovating.I believe that the New Year in the golden bear vision can create new success!