Led transparent screen is applied in science and technology museum
2020-05-11 15:39:59
Led transparent screen as a creative display of technology products, people can feel the magic and mystery of technology through the led transparent screen.As an important place for the dissemination of scientific knowledge, the science and technology museum is more or less used to the led display screen. The transparent screen is characterized by light and light display. In recent years, it has been favored by science and technology museum.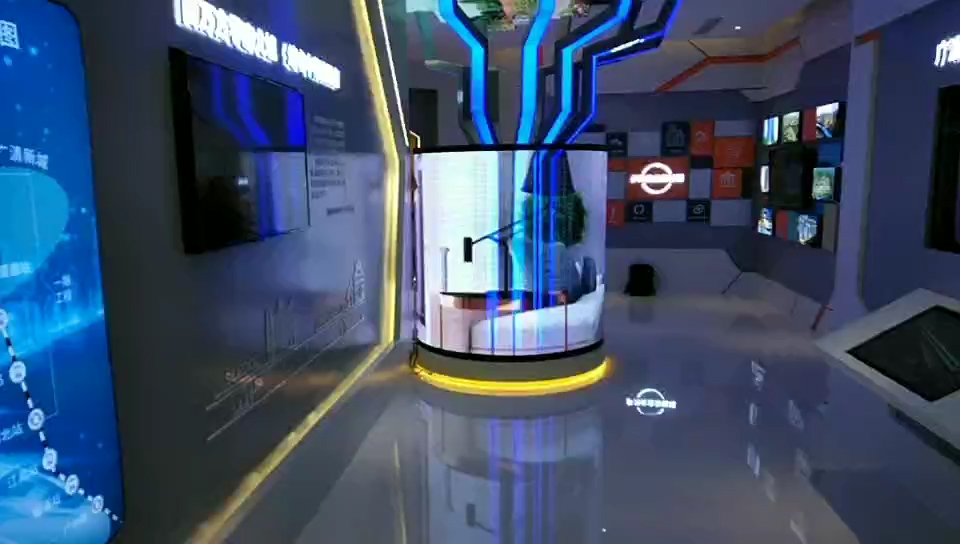 The led transparent screen can be customized and bent. As a high-tech display screen, the led transparent screen adopts a customized keel structure. As we all know, when viewing the display screen indoors, there is a certain limit on the visual distance.But transparent screen after rapid development, now not only do 1.9mm spacing, permeability is high up to a staggering 85%.It can perfectly display 4K hd pictures. If the transparent screen is not lit up, the main body of the screen cannot be noticed.And the visual effect of transparency is almost unobstructed.
As an emerging display carrier, led transparent screen has strong technical feasibility.At the same time, compared with the traditional exhibition, it has the advantages of energy saving, beauty and easy modeling, which is consistent with the innovation and cutting-edge science and technology concept of the science and technology museum.As the frontier of popular science education, science and technology museums apply and disseminate new technologies.In the use of science and technology museum, led transparent screen can not only achieve the basic display function, but also play an artistic role.It should be used not only as a display application, but also in conjunction with related exhibition projects in science and technology museums to increase the interactivity, utility and richness of the large screen.