How to realize LED double-sided transparent display, double-sided LED transparent screen
2020-04-10 15:54:39
Generally speaking, the common LED transparent screen on the market is single-sided, which can only display the picture on one side, while the LED double-sided transparent screen may be relatively few.In fact, the LED double-sided transparent screen is nothing more than the superposition of two LED transparent screens, before and after the display screen, can be like the LED transparent screen, with transparent, thin and light effect.
For us, the LED is transparent screen glass as a carrier, as well as in does not affect the architectural lighting display screen at the same time, in order to achieve a information transmission effect, and double sided transparent LED screen scope is quite widespread, because has the dual display effect, can watch before and after, most used in mobile door, stage, exhibition halls, shopping malls, atrium, in many cases, the visitors single transparent LED display screen has can't meet our own advertisement and information transmission, and LED double sided transparent display just make up for the deficiency of single sided transparent screen, fundamentally break the transparent LED display the form of single and business model。
Most of the double-sided LED transparent screen is used in the center of the large flow of people, convenient for both sides of the crowd to watch.It can also be used as an LED glass curtain wall screen, providing inside view of the building, outside view of the outdoor crowd, and of course more scenes.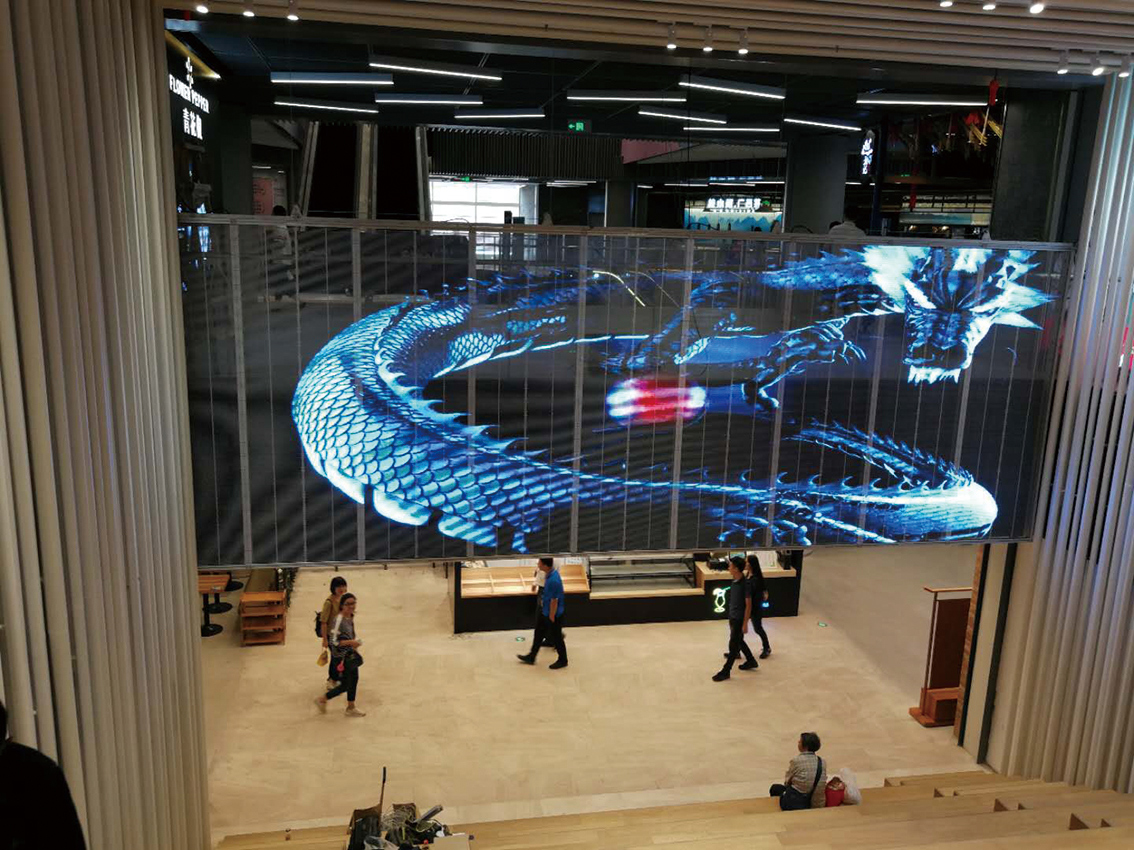 The double-sided LED transparent screen is connected back to back in two single-side transparent screens, the power box is Shared back and forth, and the LED control card can be controlled back and forth.The control card can choose the partition control card, usually the area of the two sides is flat, the display content is the same, also can be separated to show a number of different pictures.Greatly reduce its thickness and use of the building area, to the special needs of customers as the starting point, double-sided LED transparent screen is a need to customize products.Can be large area seamless splicing, will not produce excess gap.