ISE exhibition -K&G VISUALLED in the Netherlands 2020
2020-01-14 15:15:07
Since its establishment for more than 3 years, K&G VISUAL has become one of the world's largest LED transparent screen products and solution providers through unremitting efforts, which is highly recognized by this industry and vast users. At the same time, The company has won many honors such as "National High-tech Enterprise", "Multiple Invention Patents", "Multiple Appearance Patents", "3C Certification" and etc.

K&G VISUAL will adhere to the company's vision and strive to become an international enterprise deeply respected and trusted by the public.
ISE EXPO, as the world's largest audiovisual and system integration exhibition, which will be held at the RAI Exhibition Center in Amsterdam, Netherlands from February 11th to 14th, 2020. It is reported that K&G VISUAL, as the leading company in the field of LED transparent screens, will be the first one to launch its mass-produced new-generation full-color and ultra-clear LED transparent screens including P3.125x3.125 and P2.8x5.6 exhibits. This release will open a new era of LED transparent screen HD display. Moreover, these products are currently only mass-produced by our company.
In addition to P3.125X3.125 and P2.8 * 5.6 exhibits, K&G VISUAL will also bring a wide variety of flexible KTS series of transparent screens, ultra-thin KTM series and visualization solutions mainly introduced at home and abroad to the booth 8-N410 of ISE exhibition.
According to related surveys, only K&G VISUAL as a professional manufacturer of LED transparent screen is present at this exhibition. Relying on the advanced R&D technology and high-end production level represented by the exhibits, the company attends this exhibition with the unanimous recognition of the ISE organizers and previous overseas visitors.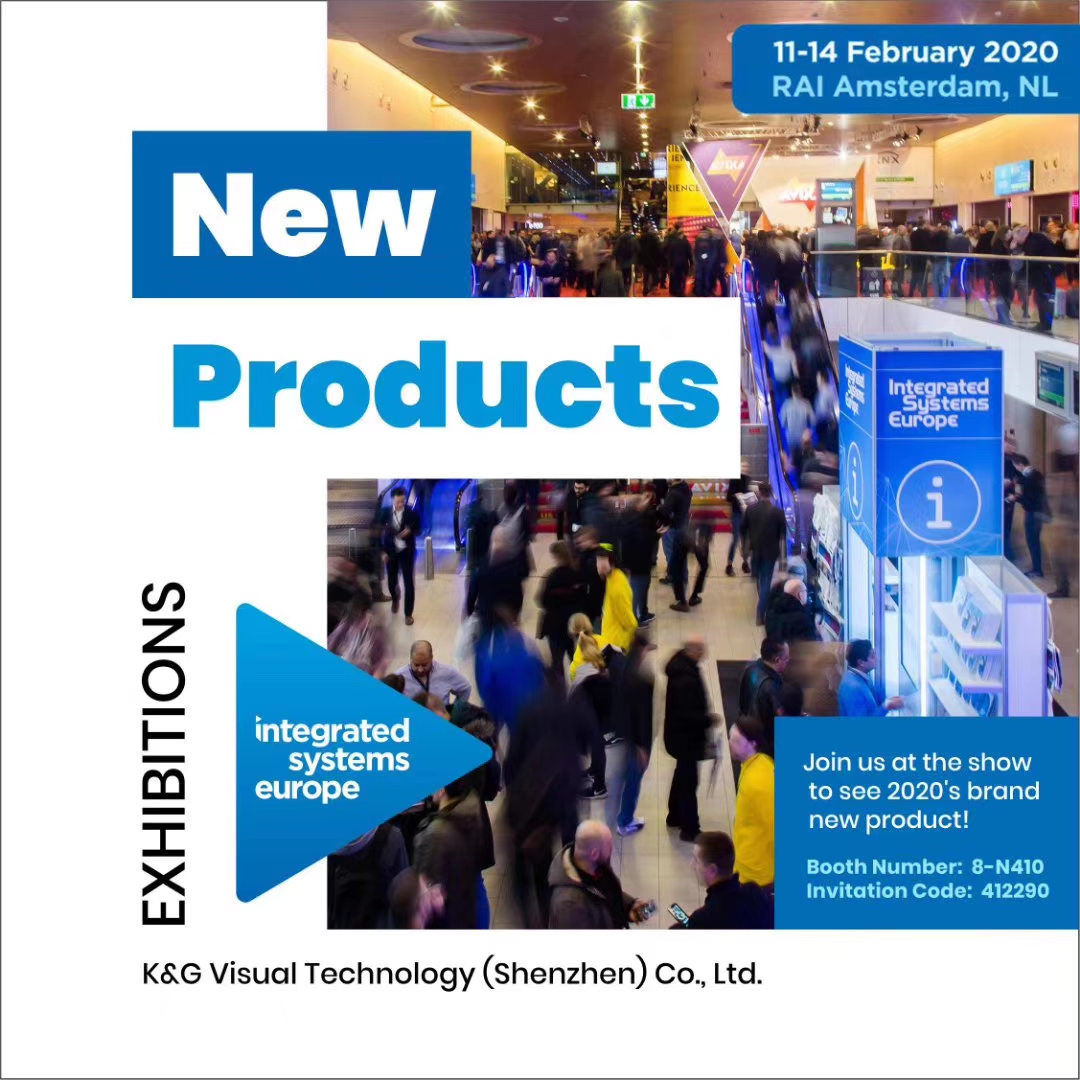 At the same time, K&G VISUAL will constantly launch new products with more transparent, thin and high-definition features. These moves are going to promote the continuous penetration of LED transparent screens from the dedicated display market to the larger commercial display market and even the civilian market, opening up a wider market space at home and abroad.